WorldsAquarium Vaquita Marina Observer Program is now online and live at Indiegogo. Please take a moment and check out the campaign.
We have some great perks for this campaign so please sponsor us with the purchase of a t-shirt, hat or coffee mug and remember all contributions are tax deductible! Please help us to help Vaquita Marinas!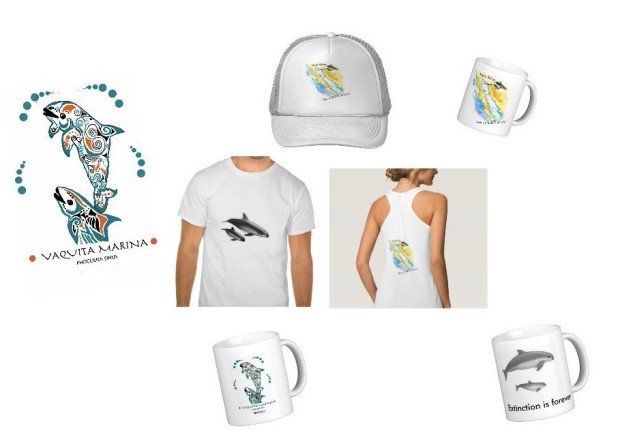 ---
While the below video is not really related to San Carlos I have seen my share of migrants pass through here over the years. Often times I have had people asking for work or to wash my car. I always ask them where are they from and often they tell me a not uninteresting story of a journey to that United States that ended in deportation and thus they were on their way back to somewhere south or another trip north to get back to the states. 
The European Refugee Crisis and Syria Explained
---
Judge rules against Costa del Mar home owners association!
It just keeps getting worse for the CDM HOA.
---
Is Corruption in Mexico Cultural or Institutional?
Take the San Carlos TV  Poll and let us know what you think!
---
Lets please start considering releasing sharks instead of beating them to death as did this sport charter out of San Carlos
---
Second shoot out in July leaves another body in a car as forensic teams remove more bullet casing from the street
---
Shoot out on San Carlos Highway leaves one dead, several injured and detained
---
The body count just keeps rising. Last Thursday around mid afternoon in San Carlos at an arroyo called…….
---
Another Murder in the San Carlos as the Sea of Cortes dies……..
---
Pedro Palazuelos pictured above left
Is the Bahia Esmeralda land fraud case the reason Pedro Palazuelos was murded a few weeks ago in Guaymas? Will the murders ever be brought to justice and does this mean that drug dealers can now illegally purchase properties with impunity in San Carlos? Part one of this story can be read here.
---
Clandestine graves found at Nacapuli Canyon today
---
Lordes gift shop was robbed today, apparently the employee was tazed, disrobed and locked in the bathroom. 
---
Ayotzinapa and Mexicos 43 disappeared students is creating a modern day revolution in Mexico. I have put together a post with plenty of information and plenty of links on what is happening in the South of Mexico. Here in Sonora we have been very insulated from these events but in the south the country is being torn apart at the seams.
---
Going with the recent trends in the news, does Aljezeera have a point here?
---
NPR story on the 43 students missing
---
An excellent report on Mexico's supposed war on drugs with Annabel Hernandez. Check out this link below, it is well worth a look.
---
A good report by the AP on the recent disappearance slash most likely murdered 43 students from the town of Iguala, in the state of Guerrero. This report describes the tremendous corruption that still runs rampant through many places in Mexico.
---
A wonderful TED talk by Greenwald on privacy, well worth a look and what I find most interesting in his talk is the last part on political dissidents. As San Carlos moves forward with its efforts to be it's own municipality it will be interesting to see the posture that will be taken by those in power in Guaymas.
Greeting from San Carlos TV
We thank you all for the support  shown this season for independent media in San Carlos. A very special thanks to all who have advertised in the Wireless for without you we would not be in print and for all that have given us recommendations on stories, please keep them coming. We have some doozies slated for 2014.
 San Carlos TV,  your best source of independent media and truthful reporting in San Carlos!

Have an interesting story, whether that be a social injustice, human interest or just plain news that you think residents of San Carlos, Mexican or American should be informed of then please feel free to contact us. We will do our best to get to the truth behind the issue. We have started this independent media project for obvious reasons. So Join with us and give us ideas and tell us what you think!!

Sincerely Vince & Ines
Want to see more expose's like  South of the Border Land of Disorder? Help us out by becoming an advertiser in print with our monthly News Paper The San Carlos Wireless!
  Advertising rates are darn cheap check them out here.